This July, HudsonWay Immersion School welcomes its new head of school, Sue Ha. Read her letter of introduction to the HWIS community!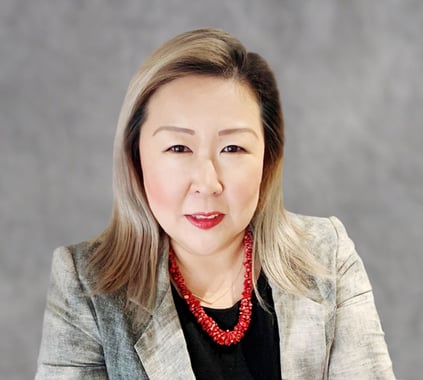 Dear HWIS Community,
Hello! 你好!¡Hola!
I am thrilled to be appointed as the Head of School for HudsonWay Immersion School to serve and continue to fulfill HWIS' educational philosophy and mission. I have enjoyed over twenty years as an educator in both the United States and abroad. During my ten year span in the ever thriving and competitive international school systems in China, I held various administrative positions as the Deputy Head of School and Elementary Principal of a premier bilingual school in Beijing. Earlier in my career, I served in the public school sector as a teacher, instructional coach, and administrator, in Los Angeles, California.
As an educator who has spent my career advocating for bilingual education, I could not be more proud than to join a community who values the importance of preparing children for the future to be bilingual, biliterate, and bicultural. As I became more immersed in the mission and culture of HWIS throughout the search process, it became very clear that HWIS is a special place. I count it an honor and a privilege to be joining and leading such a wonderful community that is dedicated to providing families with the best bilingual education and learning environment for our learners today, tomorrow, and beyond.
I want to thank the Search Committee, Sharon, and Bill for leading such a thoughtful hiring process that allowed me the opportunity to meet many members of the HWIS community and gain a glimpse into HWIS' program. I also have great appreciation for Elizabeth Willaum's vision and commitment over the last five ears in leading HWIS to become the school it is today. I look forward to further develop and build upon this strong foundation in partnership with students, faculty, staff, parents, and Sharon and Bill. Special thanks to the faculty, staff, and parents who gave generously of their time and energy throughout the process, which speaks to the care and commitment to ensuring the success of the school.
I am eager to my move back to the United States, where I will become part of the HWIS community and begin to get to know all of you. Over the coming months, my focus will be on working with the team to build relationships and learn more about the school so that I can hit the ground running. I am honored to be your new head of school and look forward to seeing you soon during my visit at the end of May.
Sincerely,
Sue Ha
Incoming Head of School (July 2019)
HudsonWay Immersion School